Walking in Comrie - enjoy the majesty and serenity of nature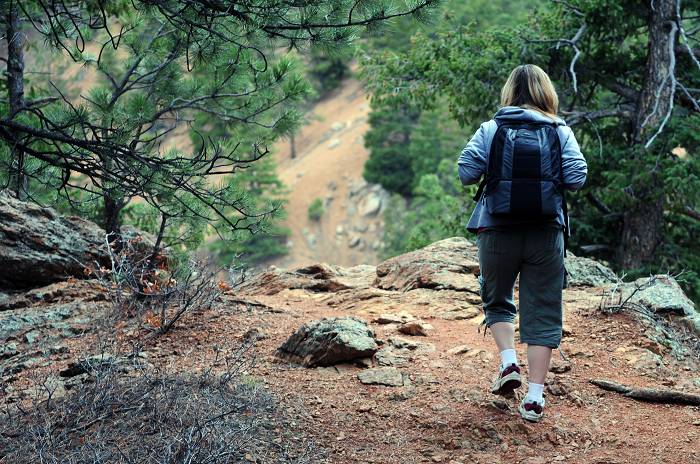 Comrie is blessed with an abundance of walks and breathtaking scenery rewards any outdoor wander. Here at the Comrie Hotel we are ready to welcome you back after a good walk with good cheer and a hearty meal whatever the weather.
There are six paths from 2 to 6 miles varying from well surfaced, level routes such as the Earthquake Walk, to more challenging upland routes such as the Maam Road.
For those who want to experience the best Comrie has to offer we recommend the circular walk. The Glen Lednock Path is a 4 mile circular route: starting at the hotel head to the Laggan car park, cross the River Lednock by 'Shaky Bridge', and pass the 'Deil's Cauldron' where the rushing water thunders and boils. However, the path is steep and uneven in places and care should be taken.
Perth & Kinross council pdf of walks around Comrie. Click here.
Some of the highlights for the many walking visitors we receive every year include Glen Lednock where the De'ils Cauldron, or Falls of Lednock, can be found, and Glen Artney, famous for its deer and found in the mountains above Comrie. This glen was immortalised by Sir Walter Scott in 'The Lady in the Lake'. Glen Lednock is also famous for wildlife including wildcats, capercaillies, buzzards, grouse and mountain hares. From Glen Lednock it is not far to Ben Chonzie, Comrie's closest Munro. A few miles outside the village at Loch Earn keen climbers will find Ben Vorlich, anothe Munro.